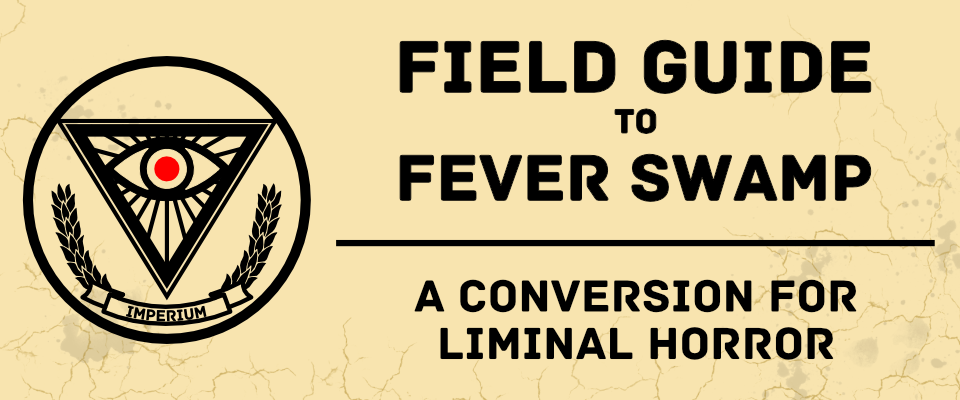 Field Guide to Fever Swamp
A downloadable Module Conversion
Welcome to Fever Swamp, a fetid, forsaken place that no one in their right mind would enter.
Field Guide to Fever Swamp is a conversion guide to Fever Swamp by Luke Gearing for use with Liminal Horror. This document is an aid to take the grim fantasy module and transform it to a modern horror setting, and includes the following:
Suggested setting changes
An adventure seed
New character options
A custom Fallout list
Converted creature stats
Field Guide to Fever Swamp is an independent production by Josh Domanski and is not affiliated with Goblin Archives LLC. It is published under the Liminal Horror Third Party License. Liminal Horror is copyright by Goblin Archives LLC.
Download
Download
Field Guide to Fever Swamp_v1.0_110122.pdf
569 kB
Comments
Log in with itch.io to leave a comment.
What a great idea! I just re-watched True Detective S1, then found this by accident. Cheers
Fever Swamp can be found on Itch here:
Thank you! There's a hyperlink above that takes you to the DriveThru page, but I should have probably made that a bit more explicit.