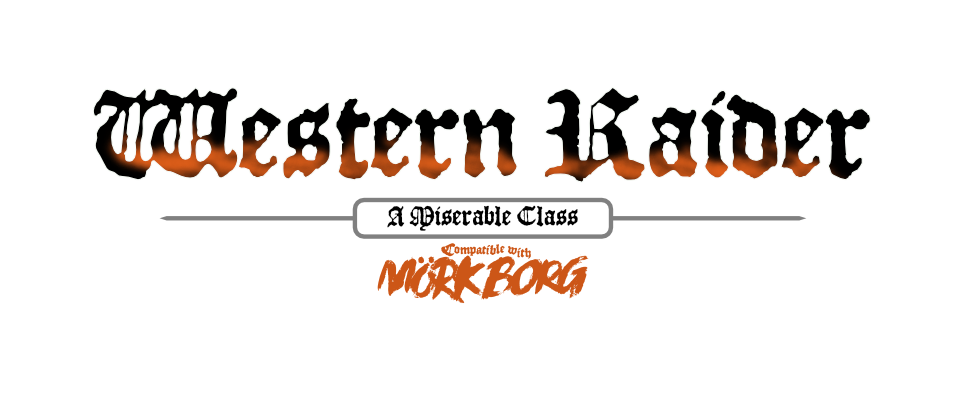 Western Raider: A Miserable Class
4:3
You are alone. The Horde is coming. The kingdom will burn. You will rejoin. But for now, you are alone.
4:3
The Wester Raider is a Class for Mörk Borg created for the 24 Hour Misery Jam. Spread fire and misery in preparation for the inevitable coming of the Horde.
4:3
Western Raider is an independent production by Josh Domanski and is not affiliated with Ockult Örtmästare Games or Stockholm Kartell. It is published under the MÖRK BORG Third Party License. MÖRK BORG is copyright Ockult Örtmästare Games and Stockholm Kartell.
Download
Click download now to get access to the following files:
MB_Western Raider_Class_v1.0_040421.pdf
1 MB